The world's soon-to-be largest airport, Beijing Daxing International Airport, has announced that it will begin test flights to the airport next week. The test flights won't be normally scheduled flights and will only remain on the ground for a short time.
Aircrafts from Air China, China Eastern Airlines, China Southern Airlines, and Xiamen Airlines will land in the new airport on 13th of May in the morning. After getting ground clearance, they will take off again – the process overall is expected to take under an hour.
The new airport's four runways and taxis passed inspection last week, according to Beijing Youth Daily. According to the newspaper, work is progressing according to the plan, with an expected opening of the new airport later this year.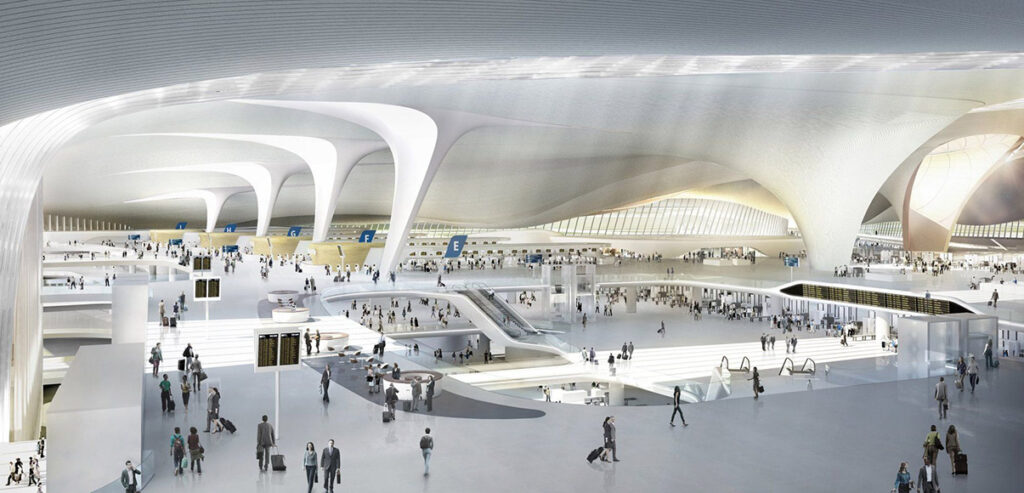 China Southern Airlines and China Eastern Airlines have both announced they will use Beijing Daxing as their new base when it opens. The terminal, which was designed by late Zaha Hadid will be 700,000 square meters in total, and will have separate passenger areas for domestic and international destinations.
Beijing Daxing is expected to become the world's largest airport in terms of surface area. The work on the airport is expected to be finished by 30th of June and it's expected to be open to the public by 30th of September.
According to the new airport, the plan is that by 2021 more than 45 million passengers will pass through the airport and by 2025 it's expected to grow to 72 million passengers.